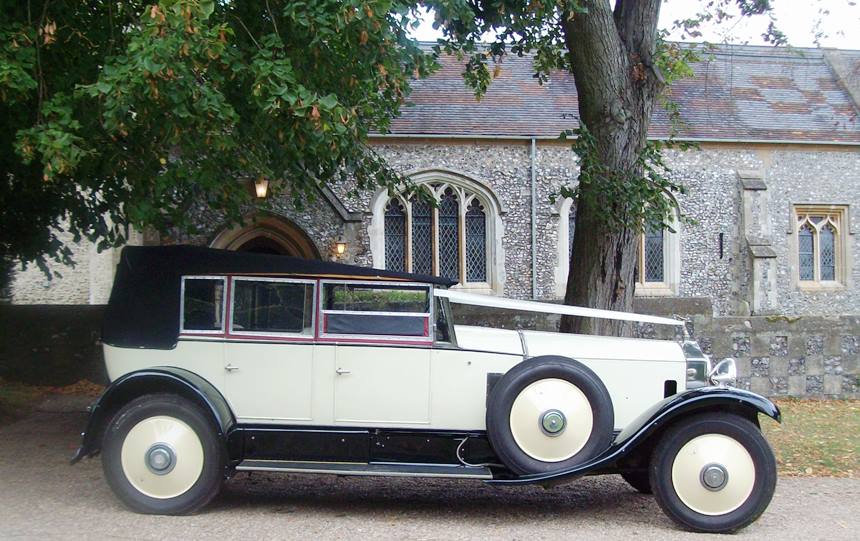 Rolls Royce is unquestionably the most iconic name associated with luxury cars worldwide. Founded in Manchester, England in 1904 by Charles Rolls and Henry Royce, the company now known as Rolls Royce Motor Cars Ltd is still going strong today with an unfaltering reputation for luxury, quality, style and class.
When it comes to hiring wedding cars, whether it be vintage, classic or modern Rolls Royce is very often the first name that springs to mind.
VINTAGE CARS ERA
Vintage wedding cars in the UK are classed as cars built from 1919 – 1939. Any vehicles built before 1919 are referred to as Historic vehicles. The most popular vintage wedding cars are from the Rolls Royce range, including the Phantom, Ghost, Wraith as well as many other models.
The seating capacity can range in the vintage Rolls Royce's from just 2 passengers in the rear in the smaller of the 20/25 models right up to 5-6 passengers for the Limousine models with the use of the fold away seats in the rear cabin. The fold away seats were originally designed for smaller people (people were generally smaller 80 – 90 years ago) or children and are best used now more for short journeys to and from a wedding venue.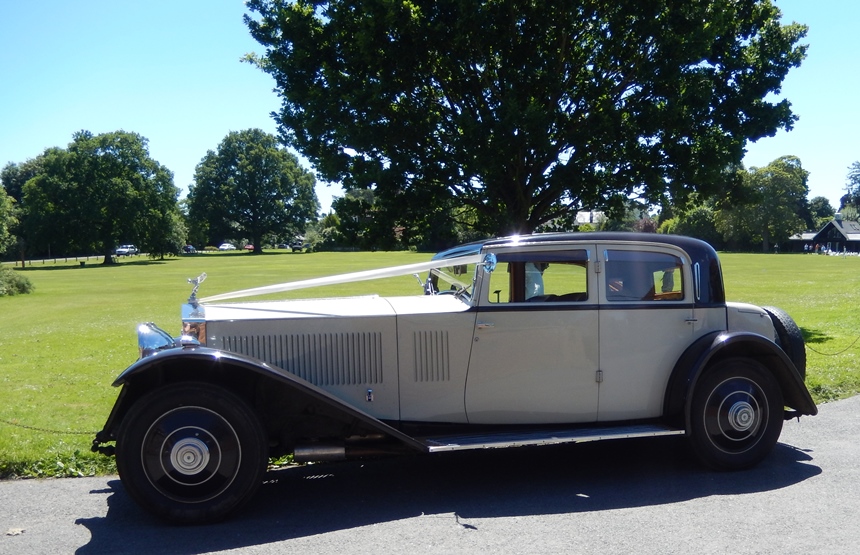 CLASSIC CARS ERA
Vintage car production pretty much ceased at the beginning of World War 2 and once we emerged from that in the mid 40's so the classic car era began, generally speaking when you are looking for a classic wedding car the late 1940's and early 1950's are what you are looking for. The most popular classic Rolls Royce wedding cars are the Rolls Royce Silver Clouds series 1, 2 and 3 as they are such an elegant shaped car and still today hold such a great reputation for reliability, smoothness and comfortableness.
There are quite a few other classic Rolls Royce models including the Silver Wraith, Silver Dawn, Phantom V and V1, Silver Spirit, Silver Shadow etc and all of which can be found across the UK and indeed the world not only in use as wedding cars but as private collections, in museums etc.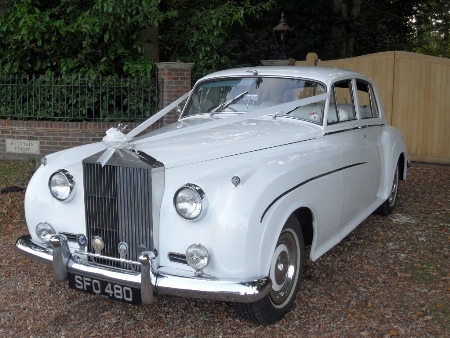 MODERN CARS ERA
The era of the modern car is difficult to completely separate from the classic car era as this always evolves with time. It is fair to say that the 1970's is completely looked upon now as a classic car era though some will refer cars from then as 'modern classics'. The 1980's one would imagine will certainly fit the latter description.
The modern Rolls Royce wedding cars are deemed as very high end and are among the most exclusive wedding cars in the industry in particular the Rolls Royce Phantom which is an amazing sleek and elegant car with all mod cons.