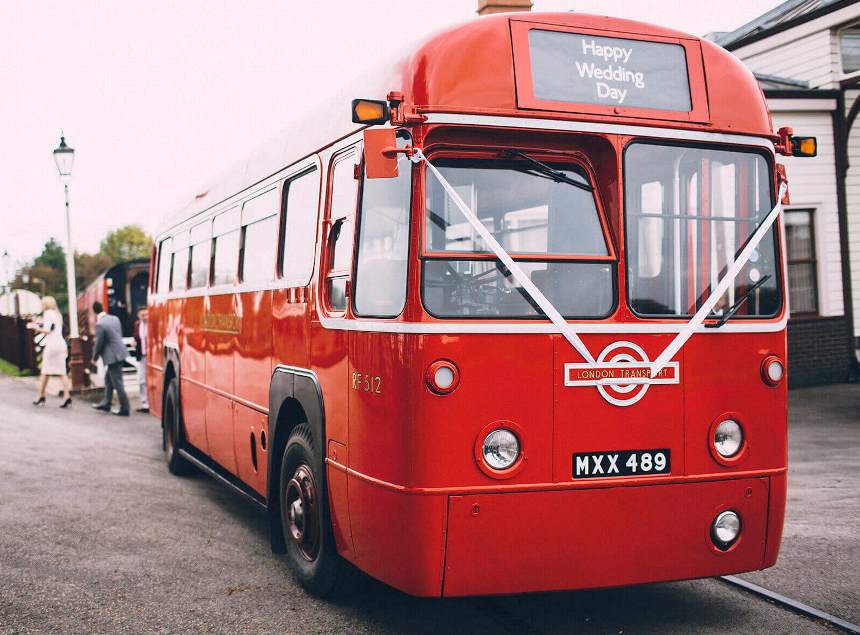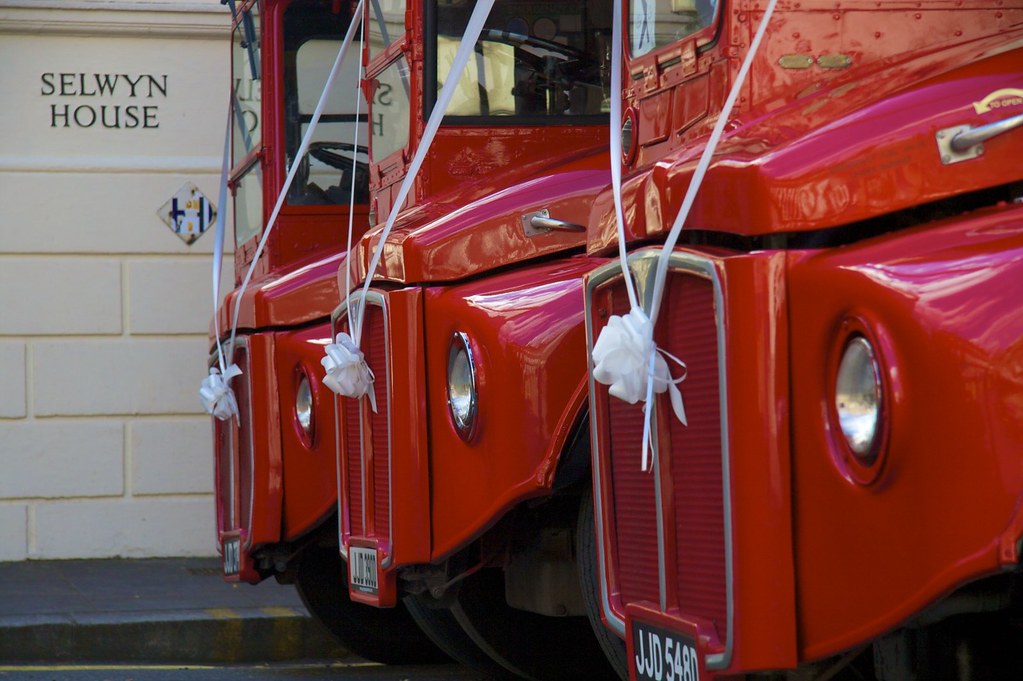 RED ROUTEMASTER BUSES
Vintage and classic buses are the most popular form of wedding transport and thus you should consider booking a minimum of 12 months in advance to give yourself the best chance of securing the bus that is most suitable for your own specific requirements.
Many people are booking buses up to 18 months in advance and in some cases 2 years but 12 months is usually enough although if your wedding is during the peak season (April to September) and on a Saturday then its really best to get this organised asap.
Sometimes the wedding transport is one of the last things people think about booking but when you think about it, if you have say 40, 50, 100 guests to transport then you are going to need a bus or coach and without it transport then becomes an issue.
Booking your bus – what to consider
How many people do you need to transport?
Is access and parking at the pick up address(es) and destination(s) suitable? You may also need to think about the route. In a lot of cases its not an issue whereas sometimes its quite clear that a double deck bus is not suitable, we can always help you though with advice on this.
What is your preferable type of bus? Your dream bus could be a traditional double deck London Bus (Routemaster) or similar style double decker or your heart may be set on a smaller, quainter single deck vintage bus.
Your budget… at first glance it may seem expensive to hire a classic bus or vintage coach especially in comparison with a car. However, when you consider the vast number of people you can transport in one vehicle compared to numerous small cars, taxis mini buses etc then the total you spend on a bus/coach is probably about the same.
Convenience. Rather than worrying about all of your guests arriving on time why not make it easier for them by organising a wedding bus and ensuring that they all arrive at the wedding venue together in a nice orderly fashion:)
Fun. On such joyous occasion as a wedding its amazing how much enjoyment can be added to the day when a large number of family, friends and guests are all travelling together and creating a fun and enjoyable atmosphere. You can even go one step further and decorate the bus inside to make it more personal.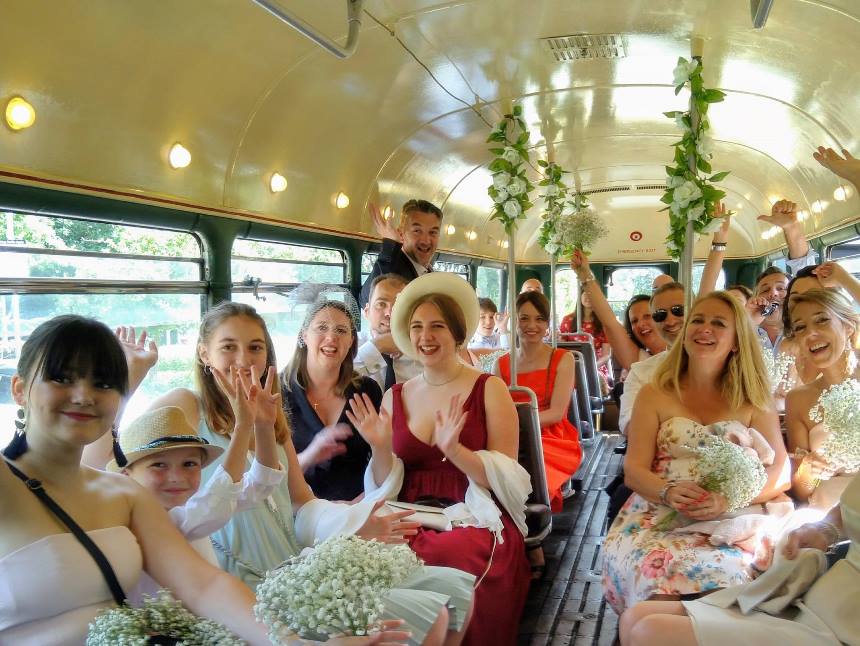 Different types of buses
Depending on some of the factors as mentioned above you should be able to relatively quickly be able to decide if you want or need a double or single decker bus.
The most popular and well known of the double deckers are questionably the classic and traditional Red London Buses aka the Routemaster. Another beautiful and popular wedding bus though which comes in more than one colour is the Leyland Titan.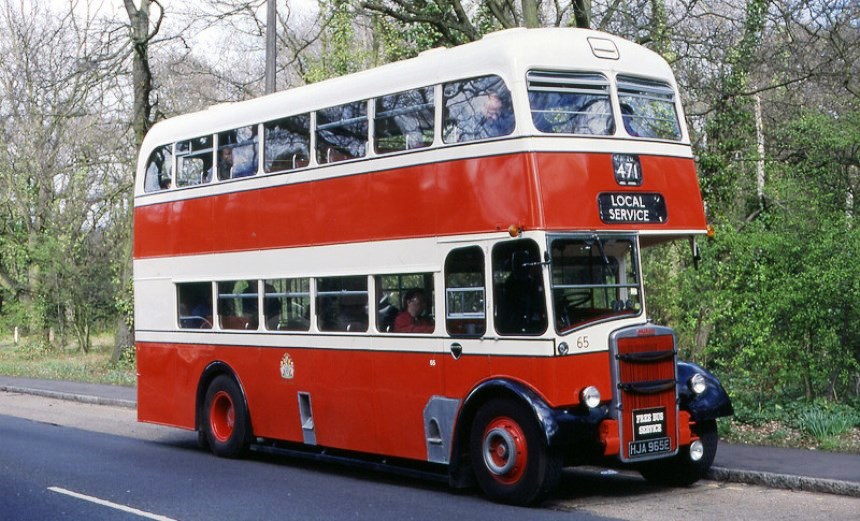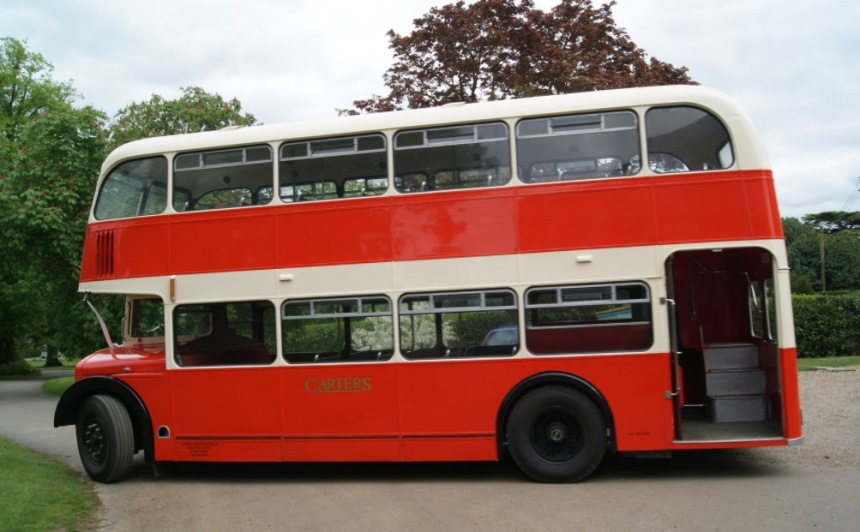 The single deck vintage buses naturally seat less passengers generally ranging from 27 – 49 although there are a few smaller ones seating 8 – 11. The Bedford OB from the 1940's up to 1950 are the most well known and we do have a range of colours of these. There are also some beautiful Bedford J2 models from the sixties and seventies.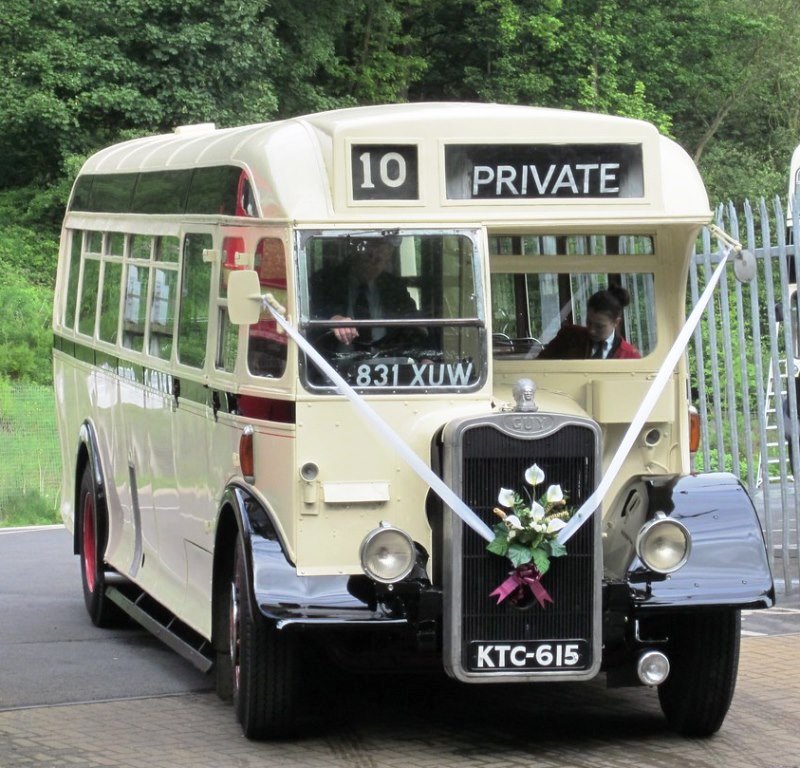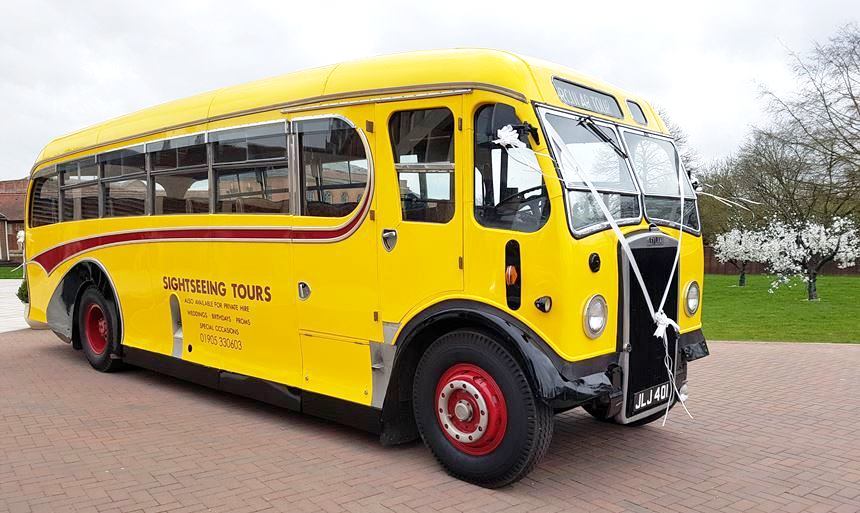 Some other beautiful vintage bus models include the AEC Regal and RF, Bristol, Leyland and the much smaller (8 seat) Asquith.